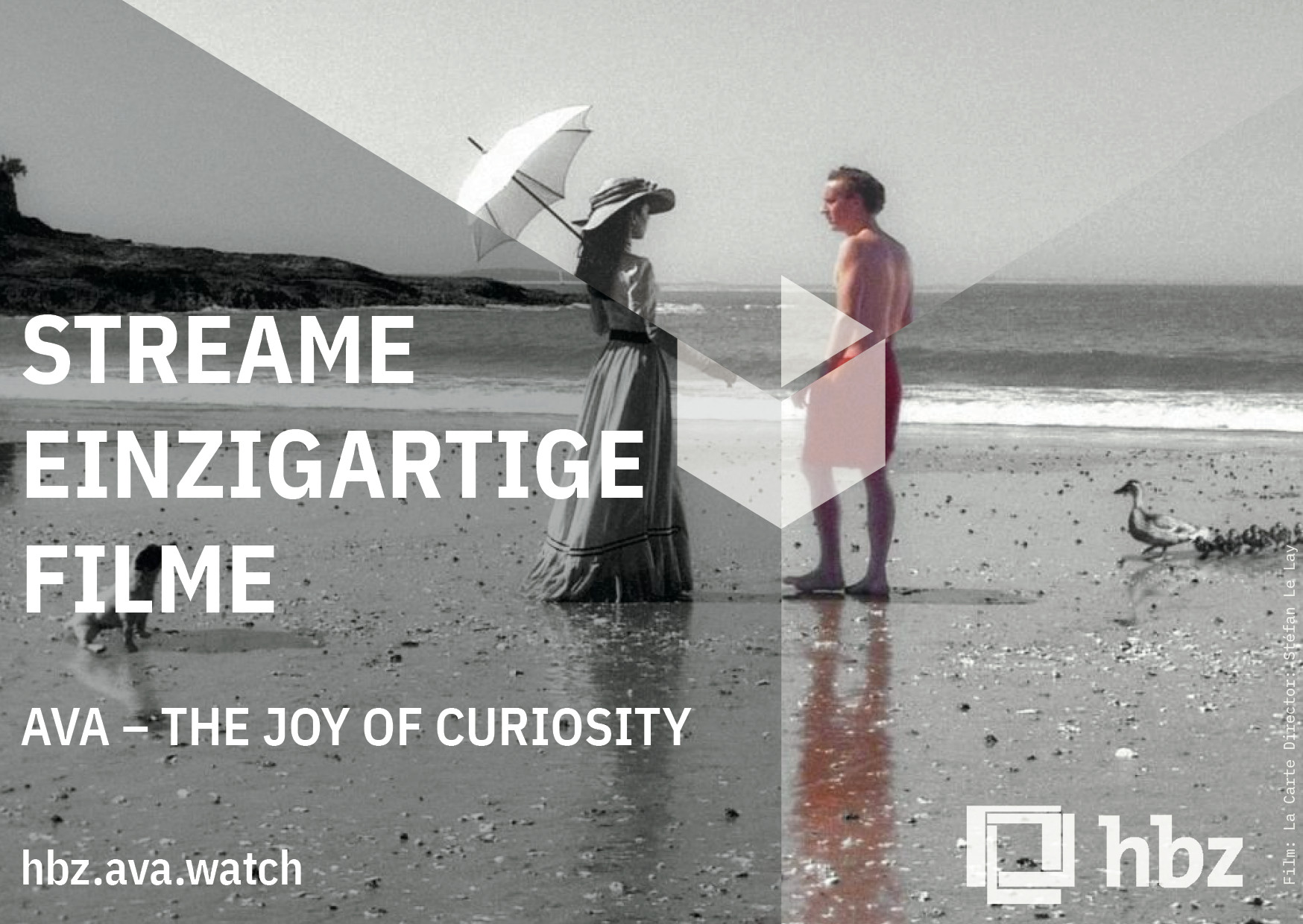 Academy members can now access AVA with their HGB account. The streaming platform is part of the HGB library's digital offering.

AVA offers access to European and international arthouse cinema of all genres.
For the hbz, AVA provides all participating universities with the platform hbz.ava.watch with a broad and thematically curated selection of arthouse and festival films. This includes collections with a regional focus (films from Latin America, Africa and Germany), compilations of festival films or various thematic collections, e.g. a selection of films dedicated to the diversity of female characters. AVA also prepares regularly changing carousels in which a smaller number of films are highlighted once again under special aspects.