The Academy of Transcultural Exchange is an academic programme to refugees. By welcoming refugees, the HGB also effectively seizes the opportunity to foster cross-cultural diversity within the institution, to further develop a welcoming culture for foreign students and staff, thus pushing the internationalisation process forward. Within the framework of the ATA programme, which is limited to up to four semesters, refugees are offered the opportunity to prepare for a regular course of study in one of the four diploma degree programmes at the HGB Leipzig. The programme students have the opportunity to earn credits that can be credited to a later course of study at the HGB Leipzig or, after completion of the programme, can lead to enrole in a higher semester.
The Academy of Fine Arts Leipzig is partially financed by public funds allocated by the members of the Saxon State Parliament.
Application
Application
Admission to the AtA is possible after passing an examination during the get-to-know week and submitting proof of residence (see point 4. Application documents).

The application process for the winter semester 2022/23 is already closed; information on the next application period will be announced here in due time.

The following documents are required for the application:
short cover letter in German or English
• with desired field of study
• with information about the level of German language skills
• with information about previous education and artistic activities
a selection of a maximum of 5 study-related or study-direction-related artistic and design work samples (or link to social media portfolio, e.g. Instagram or homepage) or proof of art and/or design studies started in the country of origin
proof of residence:
• Positive notification of residence from the Federal Office for Migration and Refugees (BAMF), scan of ID card if applicable, or
• Proof of an ongoing asylum procedure, or
• Proof that the granting of residence for temporary protection (§ 24 AufenthG) according to EU Directive 2001/55/EC applies to you, scan of ID card if necessary. Information on which persons are eligible for temporary protection can be found here: https://www.bmi.bund.de/SharedDocs/faqs/DE/themen/ministerium/ukraine-krieg/faq-ukraine-artikel.html.
if you intend to transfer to the regular diploma program following your AtA studies a proof of university entrance qualification (e.g. high school diploma) or proof of enrollment in a previous degree program.
Procedure of the application process
You send your application documents until the application deadline to: ata@hgb-leipzig.de
The application documents will be formally checked.
Provided that all documents have been submitted, you will be invited to take the artistic examination during a get-to-know week.
After taking part in the artistic examination, you will receive a written notification of the result
If the result is positive (an admission), you can enroll at the HGB
Applications & Questions to: ata@hgb-leipzig.de

Multilingual information in PDF form:
The Programme
The programme is limited to a maximum of four semesters. After finishing this programme, students can enrol in a Diploma degree programme, if they have reached the required language proficiency and artistic maturity. Students can obtain a Diploma degree in one of the specialist classes. The ATA (Academy for transcultural exchange) programme does not result in a degree, but the modules completed will be credited, when the students enrol afterwards in a Diploma degree programme at the HGB Leipzig (Academy of Fine Arts Leipzig).
Language courses
Courses in German as a foreign language are offered for refugee students enrolled at the Academy for Transcultural Exchange in order to gain the required language proficiency. So students can acquire or improve their language skills through German courses at different levels (A1 to C1), by this the ATA aims to address the different language levels of the students. These courses are taught in small groups, in accordance with the teaching methods at the HGB Leipzig. In these language courses students can reach the level of language skills required for an enrolment in a Diploma programme at the HGB Leipzig (according to § 28 Abs. 5 of the study regulations). In addition to the usual language lessons, the courses include theory lessons relevant to the degree programmes, as well as necessary subject-specific and scientific vocabulary. Additional intensive courses are offered in between terms. The language lessons are open to interested students also after passing the required language level, if students need additional help concerning language problems with their subjects.
Equipped Workshops
The students get to know the different graphic and audiovisual workshops in weekly changing courses.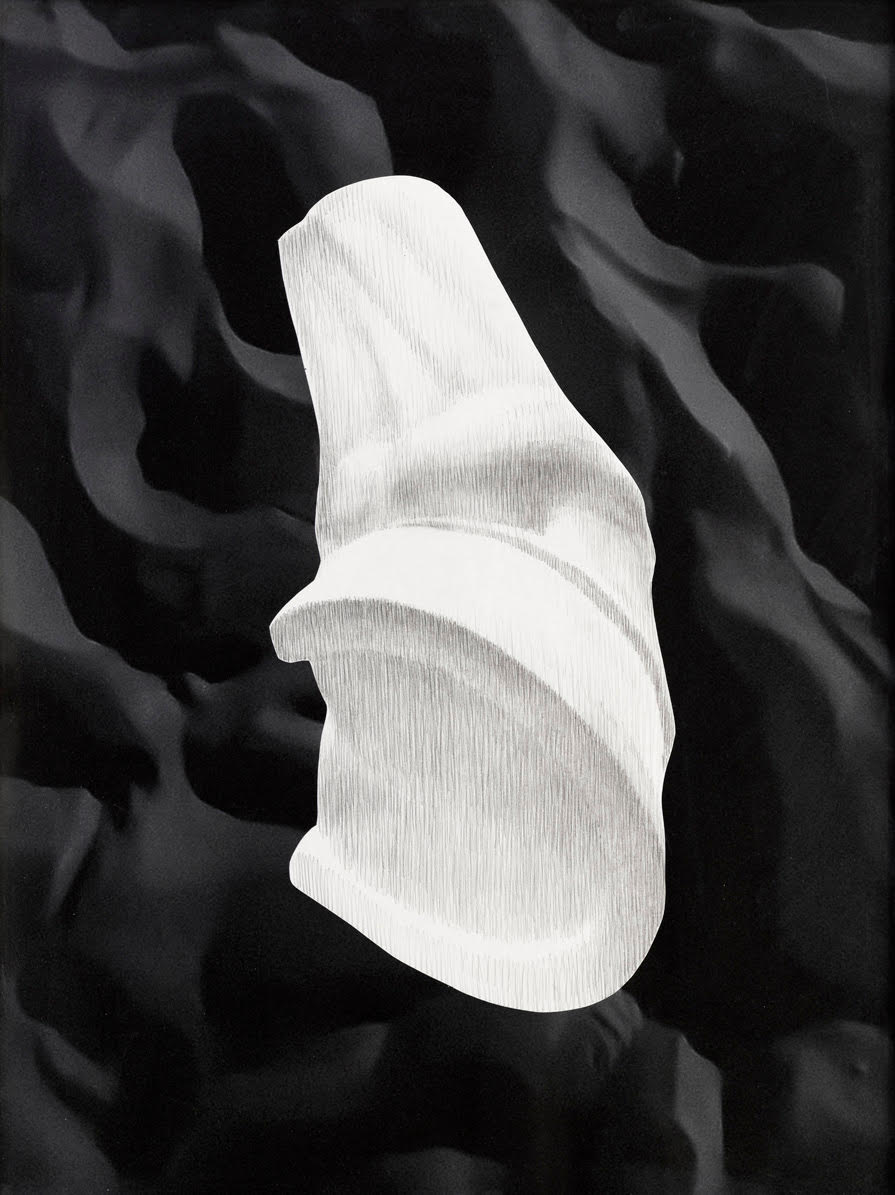 AtA workshop program
The AtA workshop program supplements the content of the course and is specifically geared towards the interests and needs of the students in the AtA program, but is available to all students. Workshops in the program can be taken and credited as elective courses by AtA students. The AtA workshop program can be found in the course catalog. Melina Weissenborn (mewe@hgb-leipzig.de) is the contact person and is happy to respond to requests regarding the content of the program.
Summersemester 2022
Embodied Drawing
Agnes Lammert, Jörg Gönner
The workshop Embodied Drawing combines figurative drawing with the movement practice of contact improvisation. The focus is on the graphic examination of posture, movement and embodiment of emotions.

Contact improvisation is a post-modern dance style that explores the body's movement possibilities and does not require classical roles. Central themes are weight and balance. With actions such as leaning, collapsing and carrying, the inner structure of one's own body is experienced and at the same time observed and drawn from other course participants.

The focus of the graphic investigation is the body in movement, gesture, volume and spatial reference. We will playfully experiment with postures related to emotions and self-image, as well as arranging bodies in relation to each other and placing them in non-narrative relationships.

Posing as models for each other deepens the knowledge of the connections between inner and outer body image.

No previous knowledge required. Please register to alammert@hgb-leipzig.de

Embodied Drawing is a workshop of the AtA – Academy for transcultural Exchange. The program is linked to Prof. Ernert's painting/graphics class and is open for students of all disciplines. Workshop language is German, English can be spoken if required

LOCATION:
Anatomy room 2.11

DATES:
Introductory meeting 05/12/22, 4:30 p.m
further events (always Thursday 4:30 p.m. – 7:30 p.m.): 02.06. 09.06. 16.06. 23.06. 30.06.
2-day compact course in September - dates to be announced.
A second part of the course takes place in the first quarter of the winter semester.
Relationship networks. Violence. / Lecture & Workshop by Lada Nakonechna
During her lecture "Relationship networks", Lada Nakonechna will share her artistic approaches towards issues of the past. The presentation will be based on her recent projects and collaborations dealing with problems of the creation, displaying, and function of art of the socialist period in Ukraine. Lada Nakonechna's latest investigations of the institutional and educational system of 'Socialist Realism' understood as a 'method' are based on artistic and archival materials and focusing on landscapes, a genre that contemporary Ukrainian art history often positions as 'ideologically harmless'.
The workshop following the lecture will involve participants using artistic means and group work to uncover networks that produce various forms of violence. The material for expression will be a found material in three possible organizational forms: Flat screen, moving image, spatial installation. The participants deal artistically with the question of how violence can be depicted without reproducing violent images.

The workshop is open to all students and guest students of HGB, workshop language is English. Please bring your laptops. Register bindingly: mewe@hgb-leipzig.de.

Lada Nakonechna is an artist and researcher. She is involved in a number of group projects and collectives, among them is the Method Fund she cofounded in 2015 and is currently co-curator of its educational and research programs. In 2016 she joined the new editorial board of Prostory.net.ua, an online magazine of art, literature and politics. Nakonechna presented her work at numerous international and Ukrainian exhibitions. She lives and works in Kyiv, Ukraine.
Dates:
Lecture and presentation "Relationship networks"
April 27, 2022
18:00 - 20:00 Room 2.41

Workshop "Relationship networks. Violence."
May 2-3, 2022
10:00 – 16:00
Room 2.15 (Class Expanded Cinema)

The events are a cooperation of the HGB Academy for transcultural Exchange AtA (organized by Melina Weissenborn) and the class Expanded Cinema, Prof. Clemens von Wedemeyer & Mareike Bernien PhD.
With the support of the Office for International Affairs of the City of Leipzig, for whom the artist is currently conducting the research project "Collecting Surfaces" in Leipzig.
Wintersemester 2021/22
undisciplinary learning: A Curriculum From Below/Many... Continues
Emancipatory knowledges, performative pedagogies, self-publishing and print making
Conventional ways of learning are letting us down with damaging effects. Everyone has valuable experiences. To look at these knowledges - in the process - in all their open-endedness. To learn in disorderly ways. undisciplinary learning is an invitation.
The undisciplinary learning working group co-organized by Academy for transcultural Exchange/HGB & District*School Without Center resumes in the Winter Semester 21/22 with more artistic experimentation towards emancipatory knowledges and performative pedagogies. Collective forms of editorial work and process-based design form the basis for relational ways of self-publishing and printing with Riso Machine.
This second part of the workshop series builds on various gatherings between Mai and July 2021 when the group started exploring different forms of being together and in relation with the world along shared practices, ancestral spaces and environments, stories, imaginations, experiences and knowledges. The works and formats of self-organized un/learning that emerged during this process will be shared and experimented with in new constellations.
Co-organized with the student group from the summer semester, the workshops are open for all interested students from HGB who would like to join and experience a temporary School Without Center. In this second process based set up we want to bring the artistic proposals and contexts of the participants (from the summer and winter semesters) into a form of publication. The result will be a printed and online Zine published by the contributors, AtA and District within the series undisciplinary learning WorkBooks, which bring emancipatory knowledges and practices of collective un/learning into circulation.
Times and places:
21. Oct. (17-19 h) & 22. Oct. (10-13 h): HGB Leipzig
12. & 13. Nov (12-18h): District*Schule ohne Zentrum Berlin
January (tbc): HGB Leipzig
Workshop languages are English and German.
Registration:
mewe@hgb-leipzig.de
Performance and its Afterlife
Instructor: Işıl Eğrikavuk

What happens after a performance is realized, exhibited and is finished? Does performance become 'dead' or can it continue to live through different mediums? Do forms of documentation replace the original work? How do we document a performance?

In the light of these questions, this three-day workshop aims to introduce students to the history and practices of performance art as well as focusing on and experimenting with different methods of its documentation. During the course of the workshop, the students will be introduced to artists who work with performance as well as its documents. Throughout the workshop, we will cover artists whose main medium is working with performance as well as artists who incorporate different mediums such as text, objects, photography, sound or found material in their work.

After the introductory session, the students will be given small creative exercises, both alone and in groups, first to play and experiment with ideas and later to develop a short performance of their own. At the end of the session, each student will present their work and there will be short critiques.

This workshop of Academy for transcultural Exchange is open for all levels of HGB students, with or without a performance art background. During the three days, we will mainly work with our body, as well as text and the camera. Students are encouraged to bring their own equipment. Workshop language is English.

Dates and Place:
18. – 20. 11. 2021
10:00 – 16:00 @ Festsaal

Binding Registration: mewe@hgb-leipzig.de
Let's do it
What makes a university? What should it be like? What opportunities for encounter can and should there be? What spaces - in the literal and figurative sense - can and do you want to design and use? Is there still room for improvement or is that it?
Over the next few weeks, we will work together on concepts and actions that deal with the HGB as a place of exchange and communication.
In the group we will work out what is already there, what is missing and what can be implemented despite the pandemic and lack of space to make the university a lively and communicative place.
All students of the HGB who would like to help shape the togetherness of the HGB, whether temporarily/visually/socially/auditively/continuously/olfactorically... are invited.
There will be speakers who, for example, will talk about their studies during the GDR in order to find out what happened and what we can perhaps build on.
The workshop will take place once a week from 27 September until the end of October on Mondays from 11 a.m. to 2 p.m. and will be led by Geeske Janßen.
Registration at: info@geeskejanssen.com
How to Hausarbeit / Lilian Walters
You're trying to write your term paper, but you don't have a clue how to start? Aren't you studying art, actually?
"How to Hausarbeit" is supplying you with all the fundamental information of academic writing: How to find your topic, how to structure and research, how to quote and how to get it done eventually.
Dates and place:
Monday: 10:00–13:00
Room 3.05, seminar room
Beginning: 25.10.2021
Ending: 29.11.2021
This workshop is open to all HGB students.
Please register in advance with lily.walters@web.de
LEAVE A TRACE
Agnes Lammert
The workshop "leave a trace" aims to expand and deepen the practice of life drawing through the use of movement, body experience and action. Regular figure drawing will be combined with practical trainings and lectures by protagonists from the fields of theater, dance, performance and sport.
How do experiences leave a trace on a body? What specific knowledge can professionals from theater, sport, dance or performance convey? How do the perceptions of visual artists develop when their role changes from sole observer to active, moving, performing body? We work on topics such as body experience, communication, movement patterns, posture, standing and identity.
Guest lecturers include "house of living colors", a Berlin based drag and performance collective of queer and trans People of Color, the Leipzig based dance choreographer Heike Hennig and the theatre Figuro (workshop for making and playing masks), as well as the Combat Systema trainer Elisa Cencetti. We try out techniques of body work, dance, fight, transformation, play and stage.
Weekly figure drawing classes will provide a fundamental and diverse interdisciplinary artistic practice. We will focus on the moving, expressive body, its tensions and relationships. The aim is to develop basic graphic skills and to strengthen artistic observation. In addition, the participants will deal with relevant works by contemporary artists and present them in short lectures.
The introductory event will take place on October 28, 2021 at 2 p.m. - 5 p.m., room 3.9. Follow-up sessions are usually held on Thursdays between 2 p.m. and 5 p.m., as well as in block events (dates will be announced).
The program is linked to Prof. Ernert's painting / graphics class and is aimed at students from all disciplines. Workshop language is German, English can be spoken if necessary. 'Leave a trace' is a workshop of the Academy for transcultural Exchange.
Please register by email to alammert@hgb-leipzig.de
Specialist classes
By joining the classes of the Diploma courses, ATA-students learn the basics of the intended degree-course.
Application for the Diploma Programme
The application form for admission to a more advanced semester (no online application procedure) can be downloaded as a PDF document and needs to be submitted by
31 May for admission to the following winter semester
30 November for admission to the following summer semester
Applications submitted after these deadlines cannot be considered for admission to the following semester.

The application must include the following documents, without the documents an admission is not possible:
a selection of degree course-related / subject-related art and design samples
letter of motivation including the intended specialist class and the semester you want to join
CV with essential information about previous education and artistic activities
complete and authorised transcript of your university entrance qualification / graduation certificate / final school report
Complete proof of credits you already obtained and certificates of exams you took before
a photo of yourself (attached to the application)
proof of language poficiency in German by one of the following certificates:
"Deutsche Sprachprüfung für den Hochschulzugang" (DSH)
"Test Deutsch als Fremdsprache" (TestDaF) achieving at least level 3 in all parts of the test
"telc Deutsch C1 Hochschule"
"Prüfungsteil Deutsch" as part of a preparation course
Proof of language proficiency is not required for:
international applicants who are German native speakers
applicants who acquired their university admission certificate (Abitur, completed professional education, completed degree course) at a German-speaking institution,
applicants who got the certificate of the Deutsches Sprachdiplom der Kultusministerkonferenz - Level II (DSD II);
applicants who got the certificate of the Zentrale Oberstufenprüfung (ZOP) issued by the Goethe-Institut or an institution commissioned by the Goethe-Institut
applicants who got the certificate of the Großes Deutsches Sprachdiplom (level C2) or Kleines Deutsches Sprachdiplom (level C1) issued by the Goethe-Institut.
Contact list ATA commission